Sarasota is "Going Coastal"
Coastal Rowing takes place in open waters. The Races are exciting as the they are done off the beach with the challenge of rowing in the surf. The racing is a heads up, boat against boat competition, around a course just off the beach. The crowds are right there on the beach cheering for teams, and their favorite rowers racing on the water. We invite you to come train, race and enjoy this new sport as we Go Coastal in Sarasota!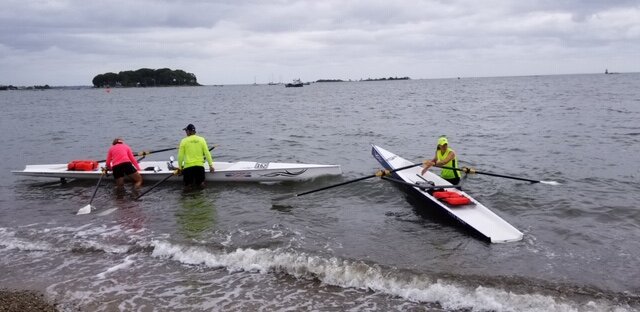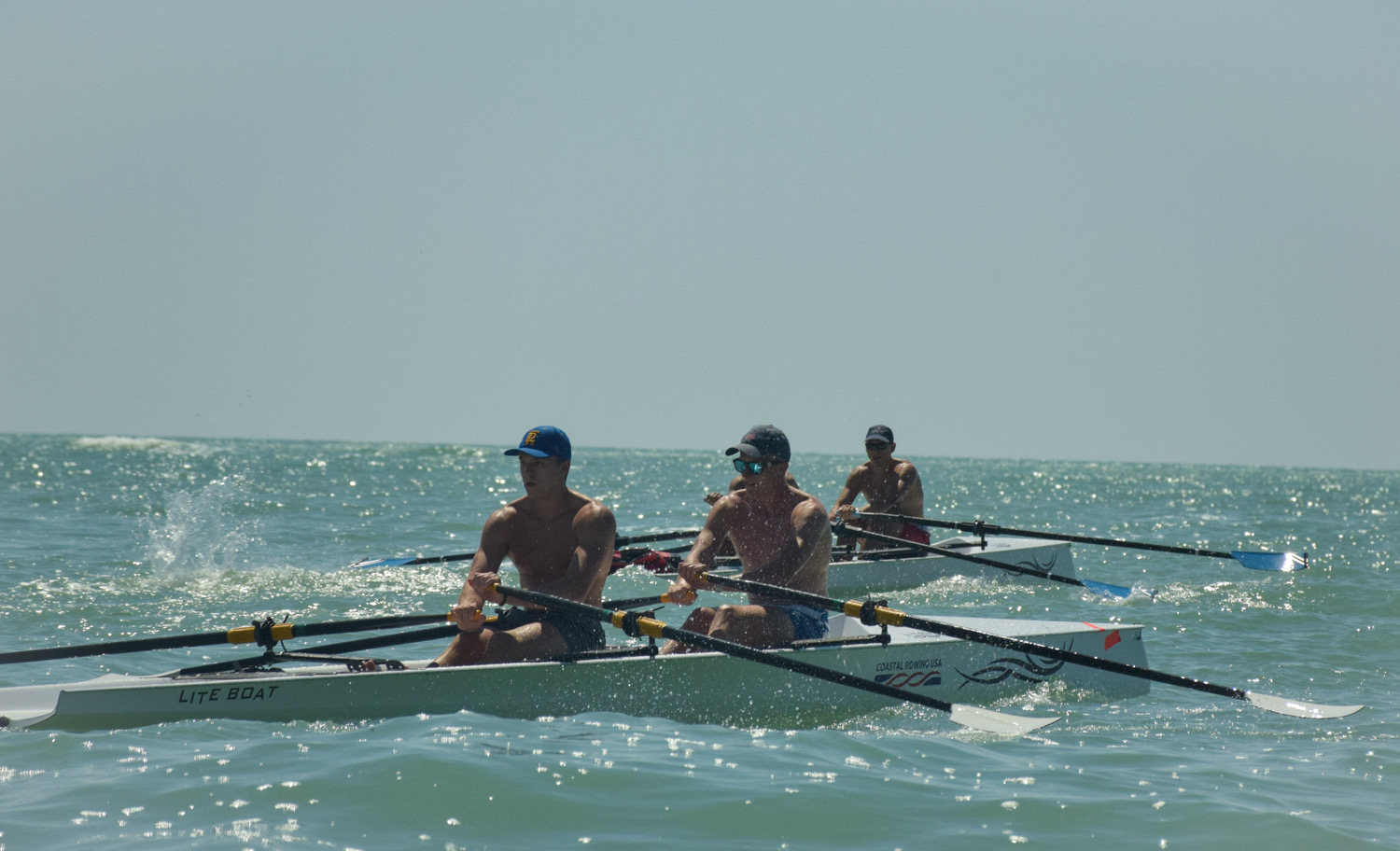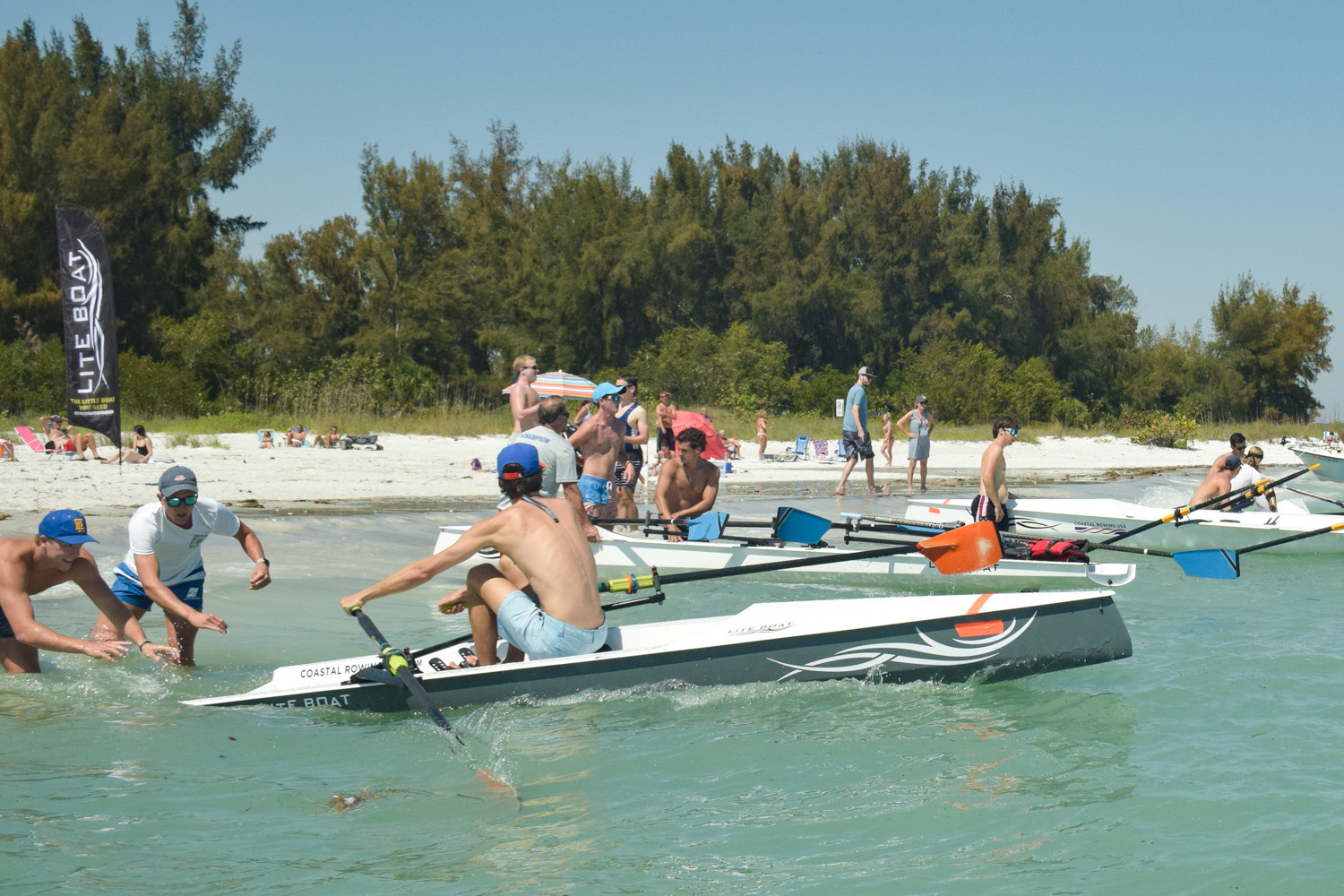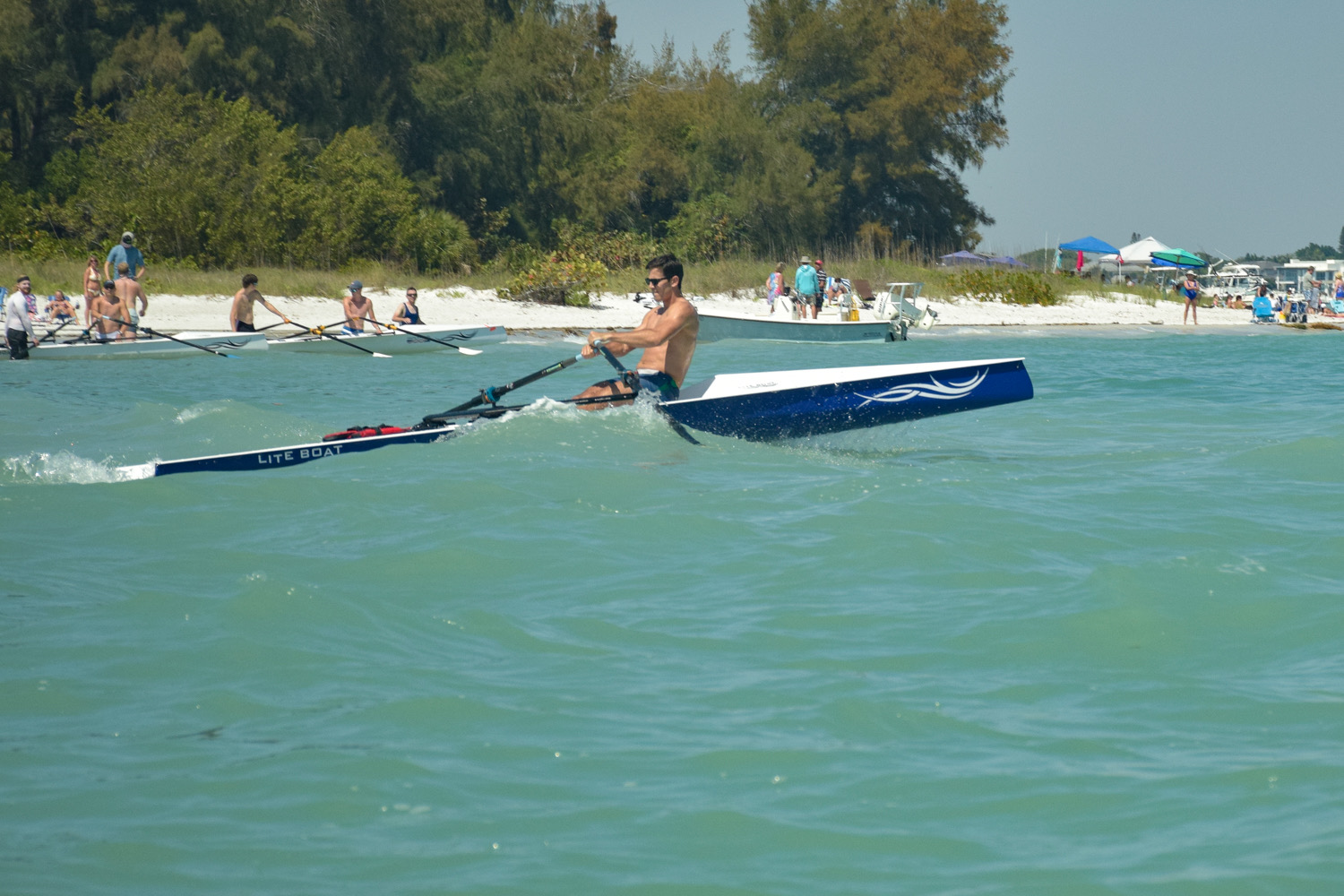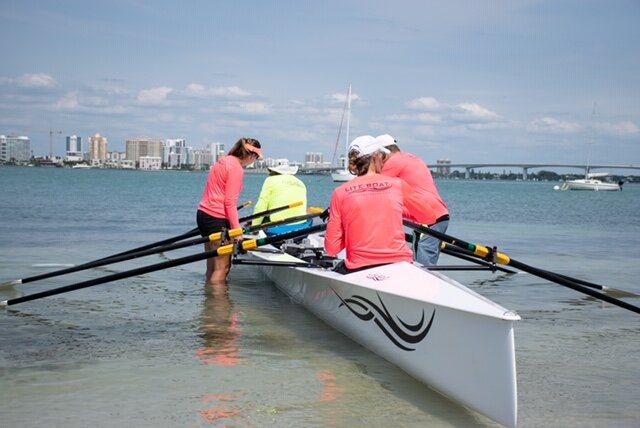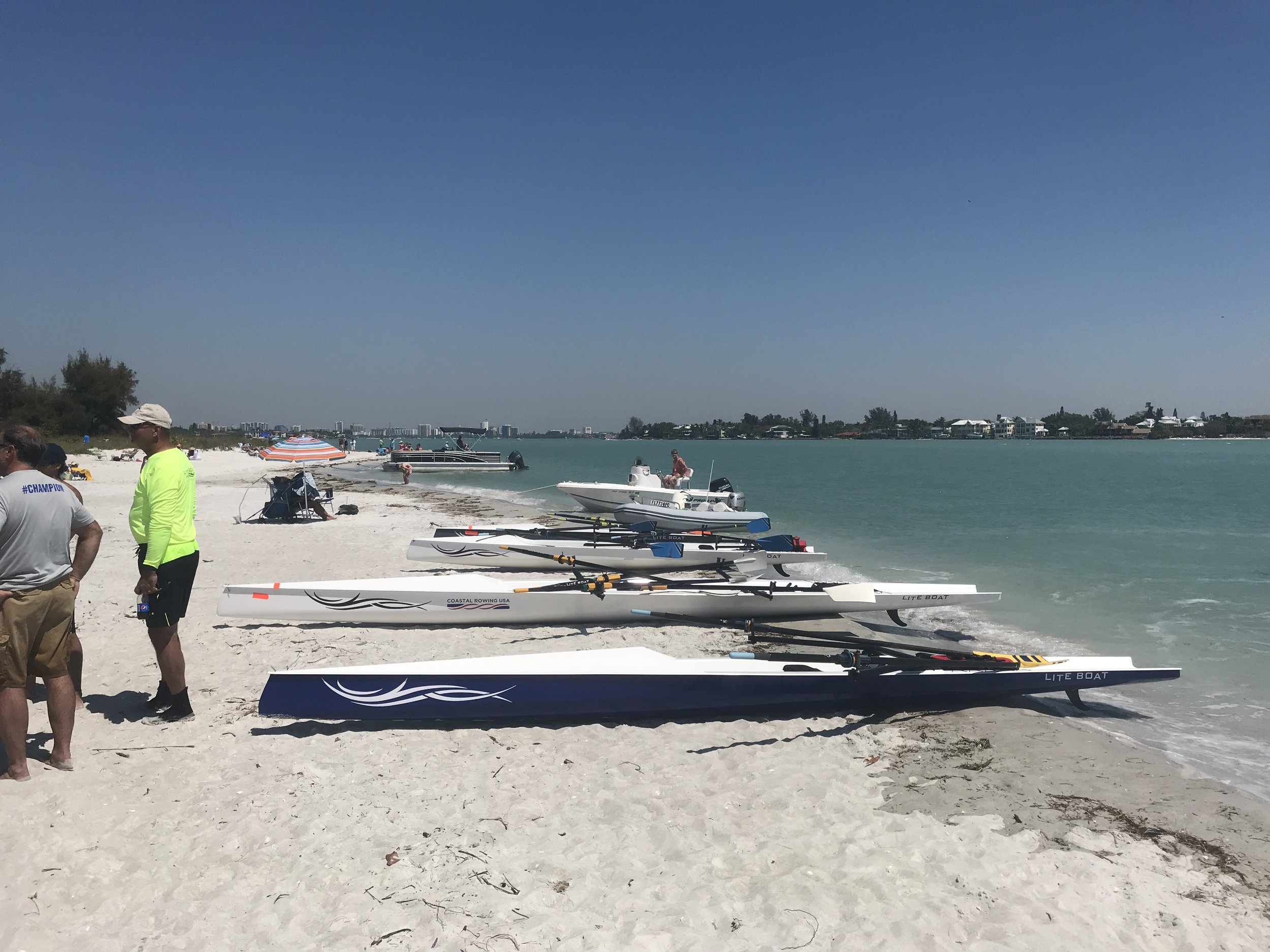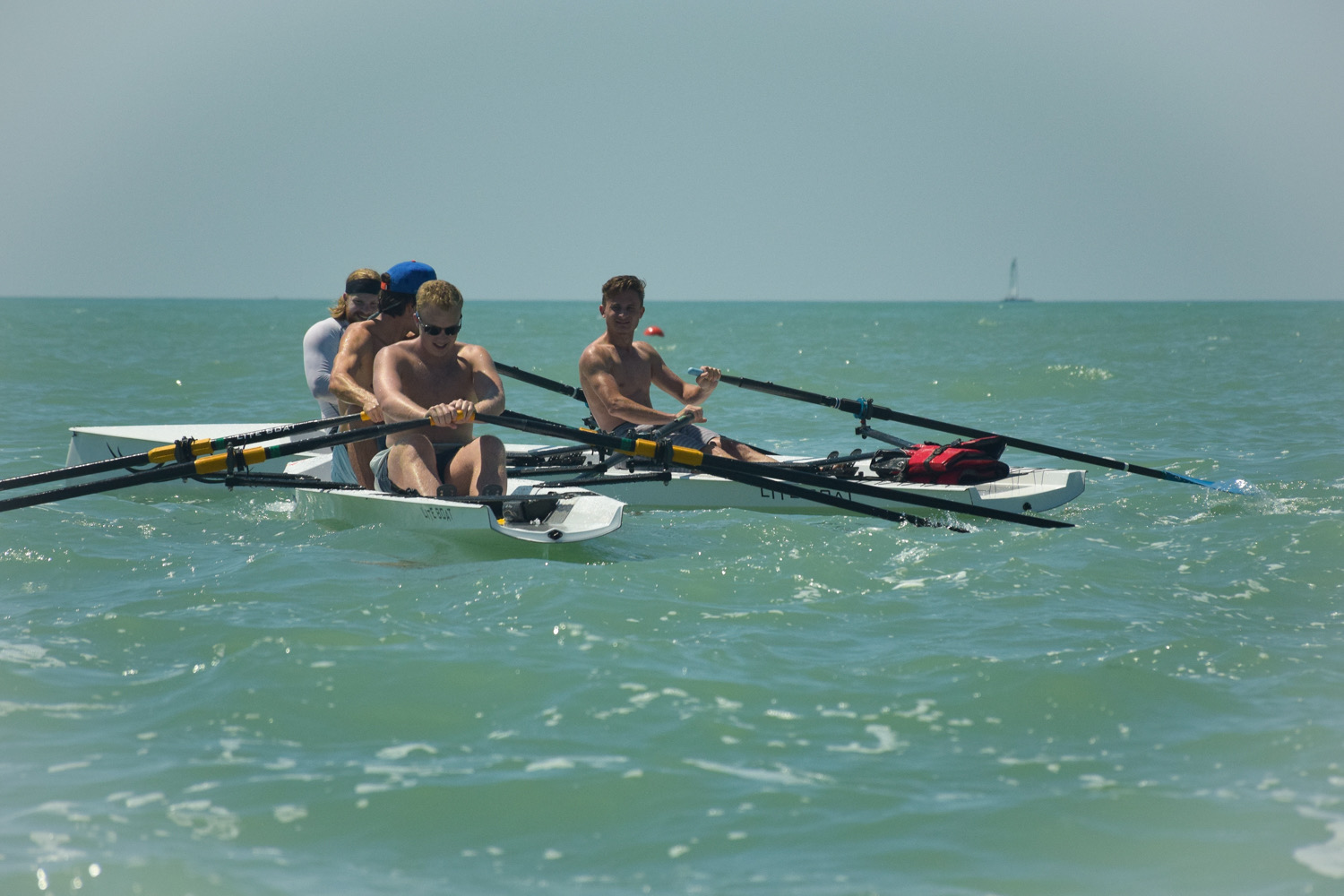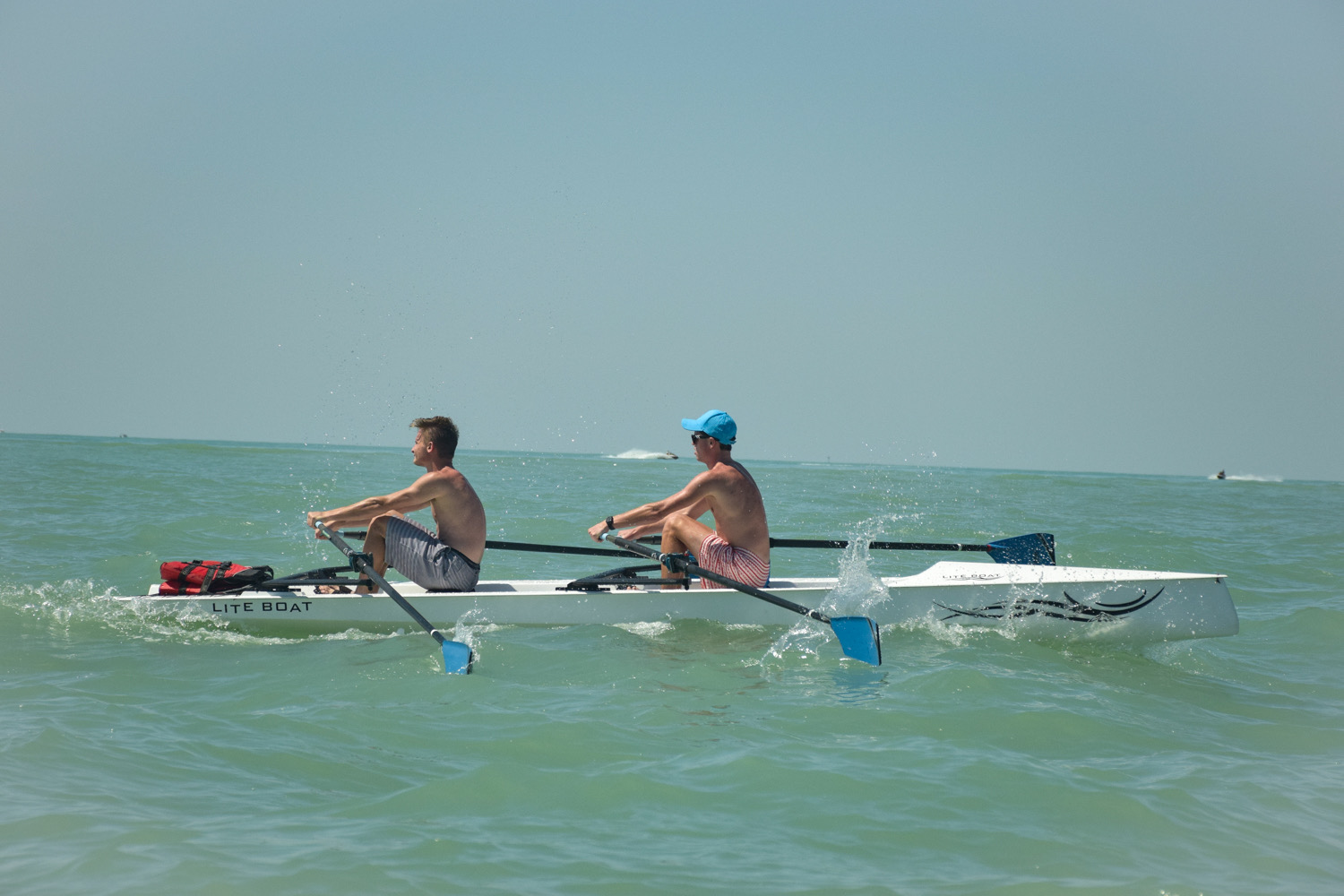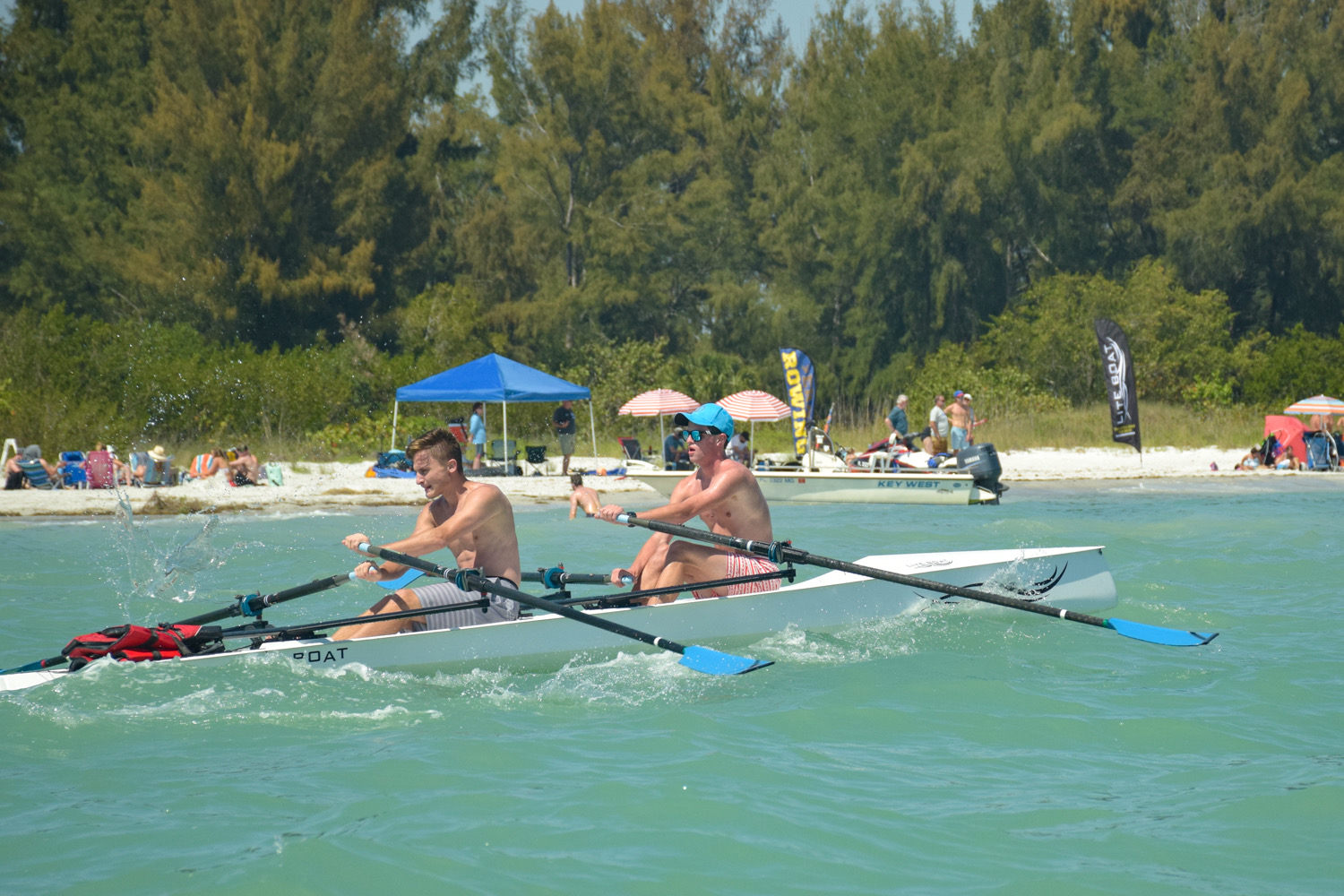 WHAT'S HAPPENING
The exciting sport of Coastal Rowing is growing right here in the beautiful waters of Sarasota Florida, and Sarasota has been selected to hold a major Coastal Rowing Race in November of 2019. Coastal rowing is creating both an exciting new outlet for existing rowers of all ages, and inviting new participants in the sport. Coastal Rowing is well established as a sport in Europe, and is being actively discussed for inclusion as an official Olympic sport. Much like mountain biking is in contrast to road cycling, Coastal Rowing brings a new set of challenges to rowing athletes as they navigate wind, waves, and current while racing around buoys in open waters. Clashing oars and boat collisions are all an accepted part of the race. Sarasota's race will be open to both National and International Rowers, and will also include individuals new to the sport. There will also be areas for games, vendors and family friendly activities around the race.
IT'S NOT ALL ABOUT RACING
While racing is important, it is just one aspect of the plans for Sarasota. Coastal Rowing Boats offer a much more stable platform for rowing than traditional Rowing Shells. Rowing is a non-impact aerobic sport which exercises 87% of the muscles in the body. Rowing is enjoyed by people well into their 80's as they exercise to stay young. The stability of these boats make them ideal for use in programs for Para-Rowing or Adaptive Rowing which brings the benefits and sport of rowing to many who face physical challenges or disabilities. Similarly these boats can be adapted and used for many types of recovery programs for Veterans and cancer survivors to name a few. The stability also makes them ideal for use in learn to row programs where people who may not be entirely comfortable with the water feel safe enough to give the sport a try. As Sarasota moves forward in becoming a leading center for Coastal Rowing a major commitment will be to develop real programs that specifically address each of these areas here in Sarasota and surrounding communities.
WHERE WE'RE GOING
This will be an annual event/festival that will bring rowers, crews and spectators from around the United States and the World. Sarasota has long been know for its outstanding beaches and community events. The waters in and around Sarasota provide a wonderful environment for all the activities associated with Coastal Rowing, and any group or individual who participates in this sport will truly enjoy this great sport. We can not think of a better place to launch this exciting new sport. Come to Sarasota and Go Coastal!
MISSION STATEMENT
The Sarasota Coastal Rowing Association is a community based 501(c)(3) non-profit organization dedicated to advancing the sport of coastal rowing, and educating the public about the benefits of lifetime participation in rowing.
Our primary strategic goal is to organize Coastal Rowing Races and events in Sarasota Florida and neighboring communities to provide education, training, and participation in amateur coastal rowing for all level of athletes. This will expanded opportunities for novice rowers, para rowers, disabled athletes and others who face challenges to engage in the sport of rowing by utilizing the more inherently stable Coastal Rowing Boats.
To receive updates about Coastal Rowing events, join our mailing list!